The NEW Big Country Raw XL 30lbs

XL's just got even
BIGGER
while
decreasing your price per LB!
Introducing Big Country Raw's revamped XL Line, now including their biggest case pack yet, 30lb Boxes.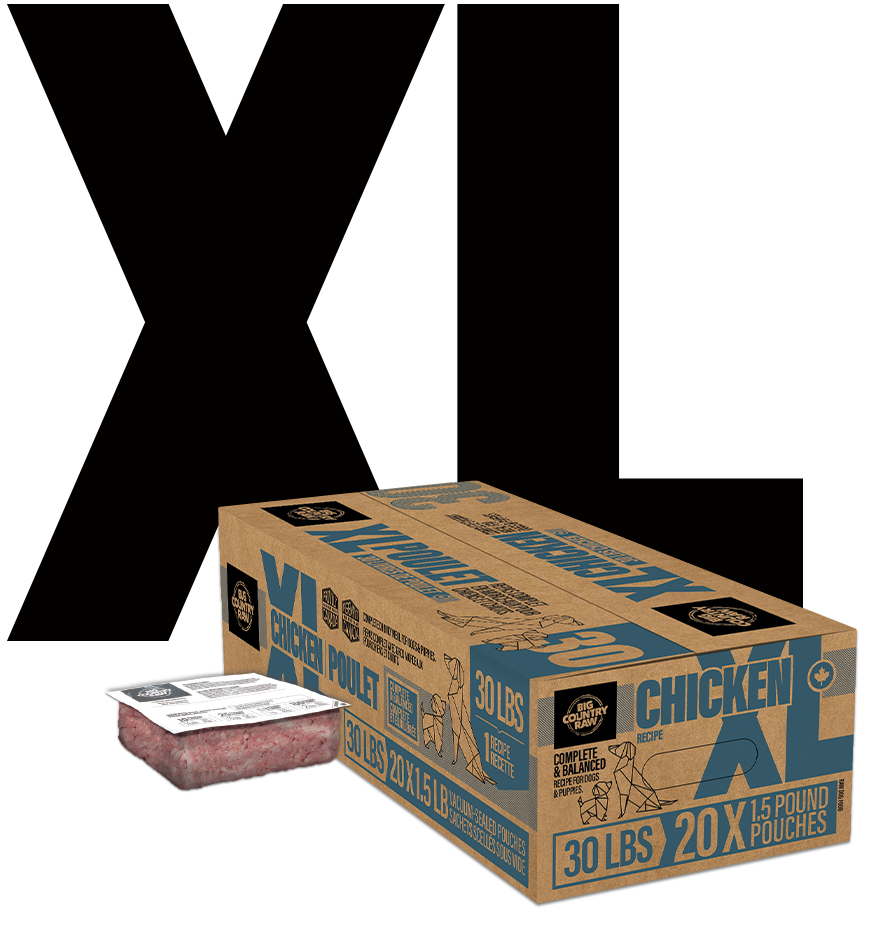 Big Country Raw's goal with this revamped XL line → Unbeatable Value!
Producing an exceptional price per pound without compromising their industry-renowned quality, and we believe they've done it!
We are particularly excited about the new variety pack, The Bistro! Why are we so excited about The Bistro? It packs quality and variety in one case, while still offering great value to the customer. At $3.33 per lb it's currently the best value that is complete and balanced with a 4 protein rotation that is not predominantly Chicken.
The entire XL line is crafted in Big Country Raw's HACPP certified kitchen and ensures to meet AAFCO and NRC requirements.
How Are These Different Than Original XL?
The following minor changes have allowed them to be able to offer this product at an incredible price.
Packaging type & size (1.5lb pouch vs 4lb tub)
Slight recipe changes (maintaining nutritional adequacy)
Smaller bone grind (no min. dog weight or age)
Buy 12 XL 30lb cases in-store within a year and get 1 FREE ← making your price per lb even cheaper!